Need your dental surgery website to stand out? Top tips from online marketing teams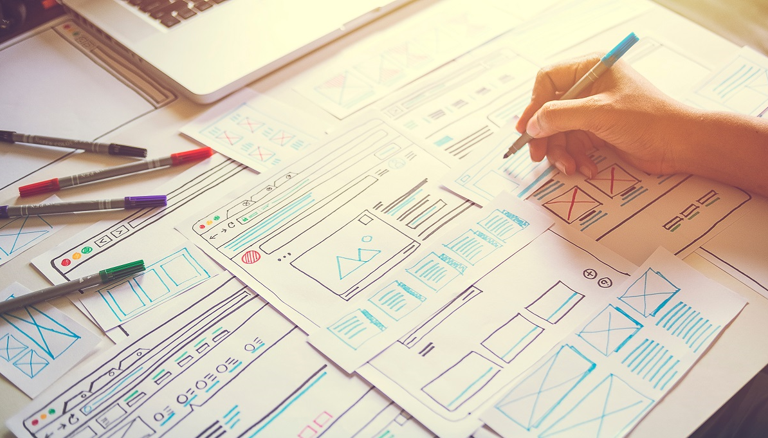 When it comes to attracting more patients to your practice, you will undoubtedly need something different to make your website stand out.
And while you may not have considered it, there are many different strategies that you can use to help promote your brand, depending on the type of dental surgery you run. For instance, if you run a cosmetic dental surgery, you may need to give your surgery a makeover to include more photographs of 'before' and 'after' images, showcasing your team's talent.
A dental practice is generally considered successful if it is attracting 50 new patients per month and in this article, a few key ideas to get those new patients into your surgery will be discussed via dental marketing techniques. Enjoy!
Identify your audience
First things first, have a sit down with your team and aim to identify your audience; who are you looking to attract to your surgery?
9 times out of 10, your main patients will be women as research indicates that in a family unit, women usually choose everything from the doctor to the dentist to the electricity company.
If you are looking to attract families, this will be a key factor in your dental marketing strategy, allowing any marketing group you choose to aim your website at parenting pages or forums where mothers frequently look for advice.
Competition
Is your surgery in a large city? Are there other surgeries on the same road as yours?
Regardless, do your research and identify other surgeries in your area to see what they are offering patients. In fact, if you hire a marketing team to handle your dental marketing, they will do this for you and may suggest ways for you to improve on the offers that your competitors are offering their patients. Once again, this should be focused around your primary audience, so if a competitor is offering free check-ups for children under 5, why not offer the same but add on preventive treatments too?
Branding!
As cliche as it sounds, a dental brand can make all the difference.
So, you have your surgery's name but do you have a logo? A logo can make your brand identifiable and makes it easier for patients to recognise your surgery. Interestingly, depending on the marketing team you hire to handle the marketing aspect of your website, they may be able to help you design a unique logo (and maybe even a surgery motto) to help with branding recognition.
Blogs and keywords
Back to marketing teams; many who take over your website for a makeover will suggest a blog with keywords about your practice.
Weekly blog pieces can help boost your pages SEO on Google, making it easier to spot for the Google bots. Also, keywords will usually be back linked to other reputable sites, once again allowing your page to make the first page of any search.
Blogs will usually be informative about your surgery and can bolster a patients knowledge of what treatments your surgery offers.
DISCLAIMER: Any surgical or invasive procedure carries risks. Before proceeding you should seek a second opinion from an appropriately qualified health practitioner.
Related Posts