Fed up of fine lines and wrinkles? Visit a dentist in Nottingham
It might sound a little bit crazy; why would anybody worried about fine lines and wrinkles on their visage choose to visit the dentist to seek help? However, it isn't as strange as you might think and visiting a dentist could be the most savvy thing you can do.
When people start noticing fine lines and wrinkles appearing on their face, it can be an emotionally draining experience. Self-esteem can partly be found from looking in the mirror and if what the reflection shows isn't aesthetically what you're expecting to see, then it can make people feel less confident and a vicious circle of scrutinising what you see and disliking it can begin. Sound familiar? Of course, many people would not consider surgical solutions, which are well known and the extreme cases of celebrity error are widely publicised. However, with non-surgical procedures, there are some safe and effective treatments available to patients.
Why would I visit the dentist?
Dentists are specialists in facial anatomy and are highly skilled at undertaking delicate treatments that require precision. This combination actually makes dentists well-placed to deliver facial aesthetic treatments, giving you reassurance that they are knowledgeable and capable of the task in hand (or face!) Dentists offer a number of treatments to help improve the appearance of fine lines and wrinkles and booking in for a consultation will enable you to decide which treatment may work best for you and your specific needs.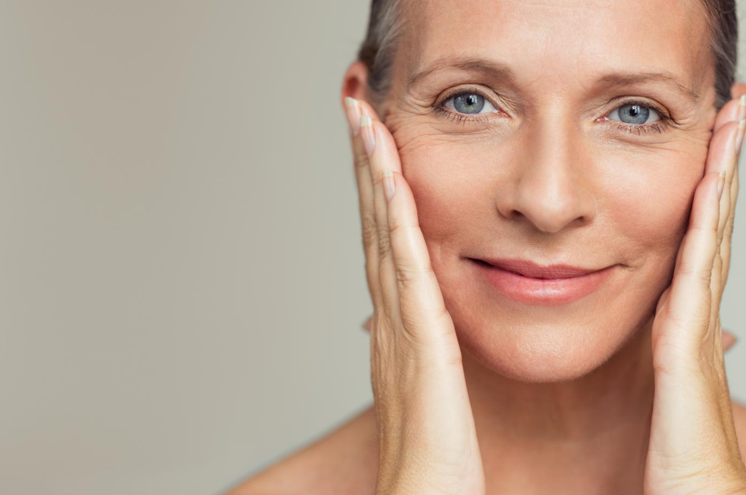 Facial rejuvenation technique
One treatment on offer is a facial rejuvenation technique using botulinum toxin type A, which is injected into the areas where fine lines and wrinkles are present. It relaxes the tiny muscles in the face that, when contracted, cause 'expression lines' over time. The injection blocks the nerve pulses to them and makes the skin look smoother. Botulinum toxin type A is an FDA cleared substance that is safe for use in cosmetic treatments. It can be used to treat frown lines which occur between the  eyebrows, crow's feet, and forehead lines, as well as lines around the mouth and upper lip known as 'smoker's lines'. The treatment is quick, taking just 5-10 minutes to be administered by a professional like a dentist, and there is no need to have anaesthetic. It can take up to 7 days to see the full results of the treatment and it is normally recommended that further treatment is carried out every 3 months to maintain the more youthful appearance.
Benefits of botulinum toxin type A
By using a purified substance, this treatment is highly effective and regarded as safe by the FDA. It is most effective on lines that are not deeply set, so when you first notice lines appearing it is worth seeking advice about treatment. 'Dynamic lines' are treated with lower levels of botulinum toxin type A, than those with deeper lines or wrinkles.  Your dentist will be able to assess what amount you will require for a natural look and you can discuss your aims before proceeding with treatment.
Dentists and facial aesthetics
Be sure to check out a great dental practice that can offer both facial rejuvenation as well as other treatments such as lip and cheek fillers, neck lifts and facial slimming. These treatments can also aid an improved basis for a fresher and more youthful appearance.
Related Posts