Facts About RF Micro-needling Treatments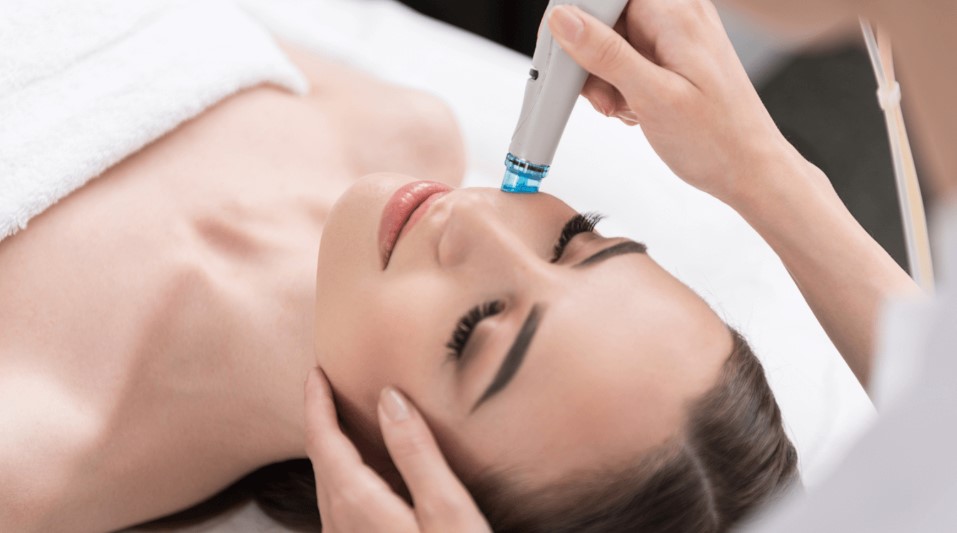 The RF micro-needling involves delivering energy to the skin through the tips of tiny needles. The treatment produces long-lasting results, lasting anywhere from three to six months. It is relatively safe, though skin redness can occur, especially for those with darker skin. Also, hyperpigmentation may occur in darker skin types. Read on to learn more!
Skin redness is mild.
RF Microneedling Treatments can give you similar results to ablative laser treatments, but with minimal downtime and pain. After micro-needling, a topical anesthetic is applied to the skin, and a red appearance is normal for a couple of days. However, unlike laser treatments, the redness is mild, and you can resume normal activities within a day. You can also continue your makeup routine immediately following your micro-needling session. In addition, there are very minimal risks of scarring or post-inflammatory hyperpigmentation.
After micro-needling, clients may experience light skin shedding, a symptom of exfoliation, which is a natural part of the process. Exfoliation is the natural process of cell turnover and collagen production and makes skin texture appear dull. Regardless of the severity of redness, the process will cause a slight pink tint to the skin. Microneedling treatments do not cause scarring or keloids.
Results last 3 to 6 months
A micro-needling procedure is a non-surgical cosmetic treatment that improves the appearance of the skin by utilizing tiny needles to produce new collagen, elastin, and hyaluronic acid. The resulting skin will be firmer, more youthful, and smoother. This procedure is often used in conjunction with other treatments to improve the results of micro-needling. Additional treatments may be recommended to help erase scars, fill hollowing areas, or deal with deeper wrinkles.
The results of RF micro-needling can last anywhere from three to six months. The results of a micro-needling treatment depend on proper post-procedure skincare and the use of sunscreen. Patients should avoid popping new pimples within the first month after their procedure. Results can last from three to six months, depending on how well patients take care of their skin after the process.
Hyperpigmentation can occur in darker skin types.
Post-inflammatory hyperpigmentation (PIH) is a potentially severe side effect of RF micro-needling treatments. This condition occurs after the treatment when the pigment-producing cells in the skin produce more melanin than is required to repair the damage. As a result, it is common to see dark marks in darker skin types after the treatment. The most common causes are trauma, sun exposure, medications, and skincare products.
Postinflammatory hyperpigmentation is a side effect of many inflammatory dermatoses, including melasma. This pigmentary condition is often associated with a traumatic or inflammatory event, such as sunburn, more common in darker skin types and women. In addition, this condition typically has an etiologic cause ranging from ultraviolet exposure to hormone influences. Generally, postinflammatory hyperpigmentation has two primary patterns: dentofacial and mandibular. Centrofacial hyperpigmentation is limited to the cheeks and malar area, whereas mandibular melasma is seen on the jawline and chin.
Safety
While some risks are associated with RF micro-needling treatments, these are far less than ablative laser procedures. Although the process can cause redness and swelling, it is not as painful as other skin resurfacing procedures. The treatment is also compatible with other modalities, such as chemical peels and resurfacing lasers. In some cases, RF micro-needling can be combined with other procedures to achieve the desired results.
Radiofrequency micro-needling can also tighten and lift the skin and has few side effects. The procedure is not carcinogenic, and the only side effects reported are scabbing and minor flushing. In addition, patients with blood-clotting disorders are not good candidates for this procedure. In addition, patients should drink plenty of water after the procedure to avoid skin irritation. This ensures proper hydration, essential for the skin's health during and after micro-needling.
Cost
The cost of RF micro-needling treatments varies depending on the number of sessions and the additional services you might be interested in. If you're concerned about the price, you can also seek financing. Many facilities and doctors offer different payment plans, including CareCredit, a healthcare credit card. However, you should apply for CareCredit ahead of time since you may need to pay a monthly interest fee on balance owed after the procedure. You can also find discounts from the doctor or even a promotional rebate from the product brand.
While the cost of RF micro-needling treatments can range widely, you should expect to pay between $3,000 and $4,000. Depending on the treatment area, the price may vary, but you can usually expect to spend between $300 to $500 per session. Some cosmetic surgeons offer three or more treatments per patient, depending on the amount of work they need to complete. After RF micro-needling treatments, specific skin products will be applied to the treated area. This may require additional sessions, which can add up quickly.
Related Posts